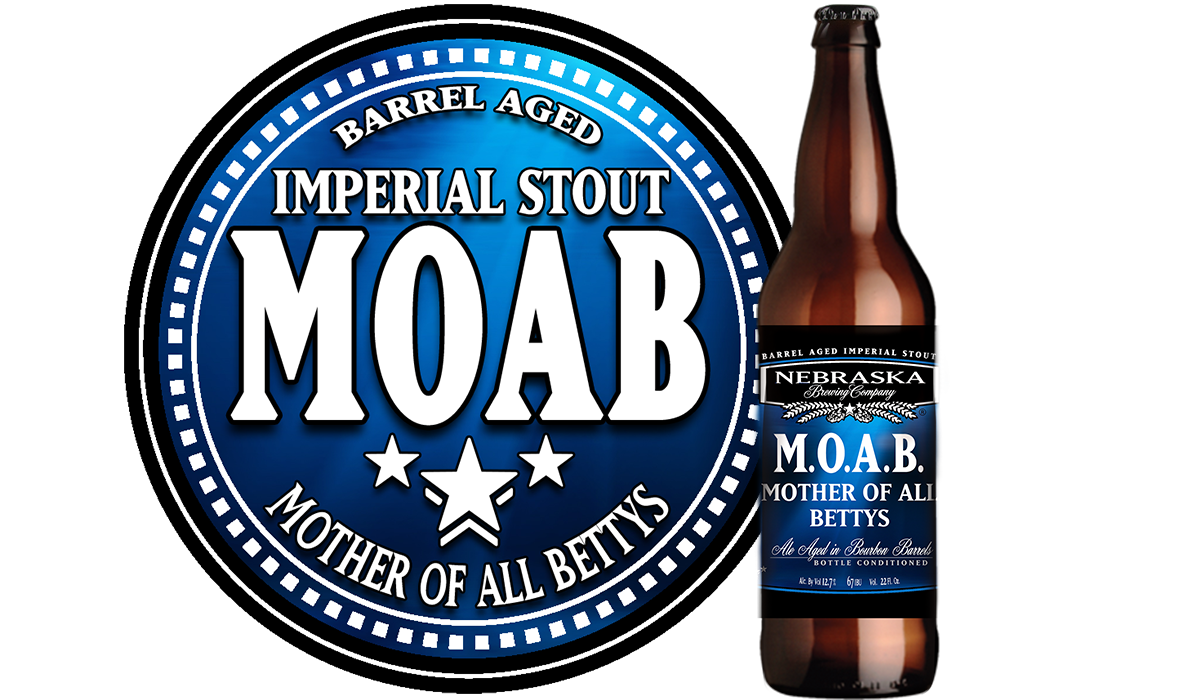 From Nebraska:
2018 MOAB Bottle Release Party!
Nebraska Brewing Co. Taproom
Friday, March 9th
Doors Open at 2pm
2018 MOAB bottles are in VERY LIMITED Quantities and will be available ONLY during our bottle release event at the Taproom on Friday, March 9th.
This beer takes 'Betty' to a whole new level.
This Monster Bourbon Barrel Aged Imperial Stout uses twice as much grain as other bettys, and is double mashed. This means that we get all the stickiness, sweetness, and alcohol from the malt, and not any extra sugar additions. Then we add an aggressive amount of Warrior hops to balance the sweetness of all that malty goodness & age the beer in a careful blend of 3 different American Craft Bourbon barrels.
22oz bomber - $10.99
*PER PERSON LIMIT 3 BOTTLES!
*subject to change
Bottle Release Party
MOAB
Mother of All Bettys
*PER PERSON LIMIT
3 BOTTLES!
MARCH
9TH
THE RULES (strict!)

To handle the expected crowds & the VERY LIMITED number of MOAB bottles we are selling, we've got a few rules we'll be following.

1. At 2pm we'll open the doors and be handing out the tickets that get you in the queue to purchase your bottle(s). Per Person Limit is Three Bottles, one ticket = one bottle, be sure to get the correct number of tickets for the number of bottles you want.
Feel free to form the line earlier, as we expect quite the crowd.
2. Starting at 4pm, bottle sales will start, & only those with a ticket will be able to purchase a bottle. (one ticket = one bottle).
If for some reason, you need to leave after you get your bottle ticket(s) but before you purchase your bottle(s), you MUST return to the tap room before 6pm that evening to claim your bottle(s). Should you not arrive before 6pm, you'll forfeit your bottle(s).

3. From 4pm to 6pm you'll be able to get your bottle signed by our crew!