From Deschutes:

As much as we try to predict the release of The Abyss each year, the barrel-aged portion of this beer tells us when it's ready. We can't rush perfection, and we want to ensure that The Abyss ages in your cellar as expected. So, in our pursuit of placing quality first, the release of The Abyss has unfortunately been delayed. We hope to release not only the classic version that we've all grown to love over the past decade, but also two new 100% barrel-aged versions – Brandy & Scotch – before the end of the year. We appreciate your patience and we'll be sure to let you all know as soon as we know. 


SAGEFIGHT IMPERIAL IPA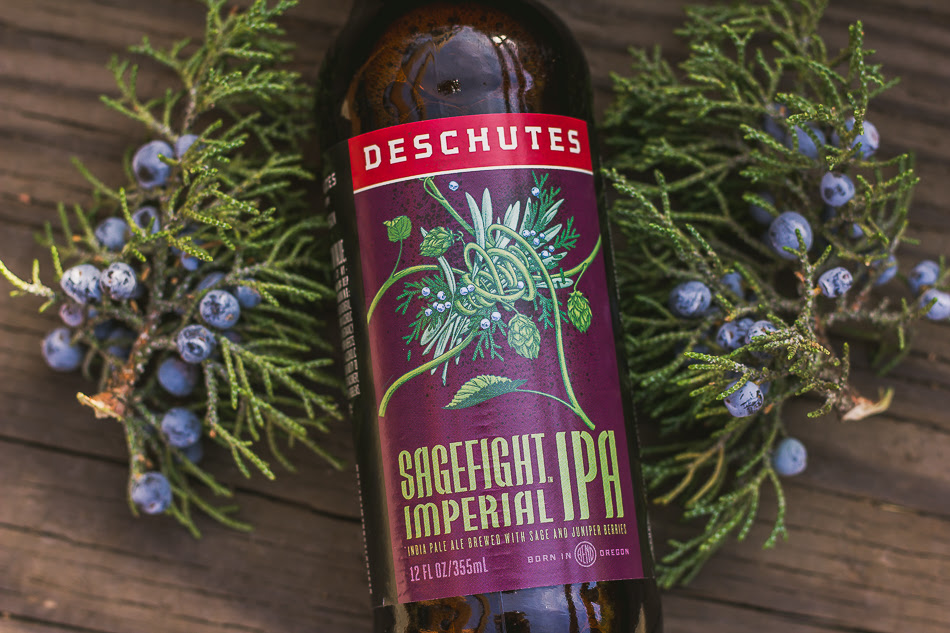 To create this beer, we took the scents and sights of Central Oregon and put it in a bottle. Sagefight Imperial IPA started on the trails, where our brewers participated in a program called Beers Made By Walking, meant to inspire beers using ingredients found around the area. Juniper and sage are well known in this region, so we put them in the "[boxing] ring" with hops and malts in an experimental "Battle Royale." The result was a wonderful, aromatic beer with unique flavors from botanicals, hops, and malts. Vote for your favorite ingredients by tagging your Sagefight Imperial IPA photos on Instagram with #TeamHops, for those hop fans, or #TeamBotanicals, for those of you enjoying that juniper & sage combination.
COLLAGE #2
We've joined up again with our friends at Hair of the Dog Brewing Company for a smooth rich barrel-aged beauty called Collage 2. This one of a kind, 100% barrel-aged brew, blends The Abyss and The Stoic from us, with Fred and Doggie Claws from Hair of the Dog. This encore collaboration delivers layers of vanilla, caramel and molasses with roasted accents and complex malt character. It's a beer worth sharing now, for the holidays, or to cellar for just that right moment. Available in limited quantities in 22 oz bottles only where our Reserve Series beers are sold.
JUBELALE - A Festive Winter Ale
It's that time again…break out the puffy coats, beanies, scarves, mittens, and JUBELALE! We look forward to the release of this seasonal, just as the kids look forward to winter break. Flavors of caramel, toffee, dried fruit, and spices from the hop and malt combination will warm your belly on those chilly days and long nights. Once again, a local artist has provided the backdrop for the label, and this year, Karen Ruaneuses a marbling technique. Paints are floated on a viscous surface where is spreads naturally & pushes the paint together. She then uses tools to guide the paint, creating a unique piece every time. This year's art is colorful, whimsical, and unexpected.... Find this one in 6-packs, on draft, and on Nitro during this Holiday Season.
THE DISSIDENT
As the crow flies, you will soon find this Flanders-Style Sour Brown Ale in limited quantity near you. With the perfect amount of sour from the wild yeast and local tart cherries balanced against malt and then aged in wine barrels, The Dissident is not to be missed. And check out that beautiful color… ooh-la-la! Once again, we're excited that The "Dissident is here…."