From Real Ale:


Real Ale Brewing Company, based in Blanco, TX, is announcing a voluntary recall of select 12 oz. glass bottles of two of its brands due to a potential glass defect. Although the likelihood of a defective bottle being in the market is very low (significantly less than 1%), Real Ale is issuing this precautionary recall to ensure the safety of consumers. Of approximately 11,000 cases of beer produced using the affected glass, fewer than 500 cases were delivered to Texas retail accounts. The majority of the affected cases were quarantined at the brewery or at the distributor's warehouses once the issue was identified and did not reach retail stores. There have been no reports of injury or defective bottles from consumers at this time.
The recall includes two brewery production dates of Devil's Backbone 6-pack bottles delivered to retail accounts in North Texas, and one production date of Hans' Pils 12-pack bottles delivered to retail accounts in Austin, San Antonio, and the Hill Country areas. Real Ale is currently working with our distributor to remove any of the potentially affected bottles from the retail accounts in these markets.
During inspection of packaged beer at the brewery, Quality personnel identified a defect in the bottles that could result in small pieces of glass breaking off and falling into the bottle. The affected bottles, from a third party supplier, are limited to a single glass production date.
"Quality and consistency are what Real Ale has built its reputation on, and consumer safety is our top priority. As a small, independent, family-owned brewery, we consider our customers to be part of our extended family. We are doing everything we can to quickly resolve this issue and ensure that our customers continue to receive beer of the highest quality," said Brad Farbstein, President of Real Ale Brewing Company.
Customers who have purchased Hans' Pils 12-pack bottles or Devil's Backbone 6-pack bottles can check the bottle codes on the back label to identify if the bottles are part of the recall, per the best before (BB) dates outlined below. If bottles are found with the impacted BB dates, they should not be opened or consumed.
This recall is only for these particular brands with the following dates, and does not apply to any other Real Ale products.

(See illustrations below for examples and explanation of date codes.)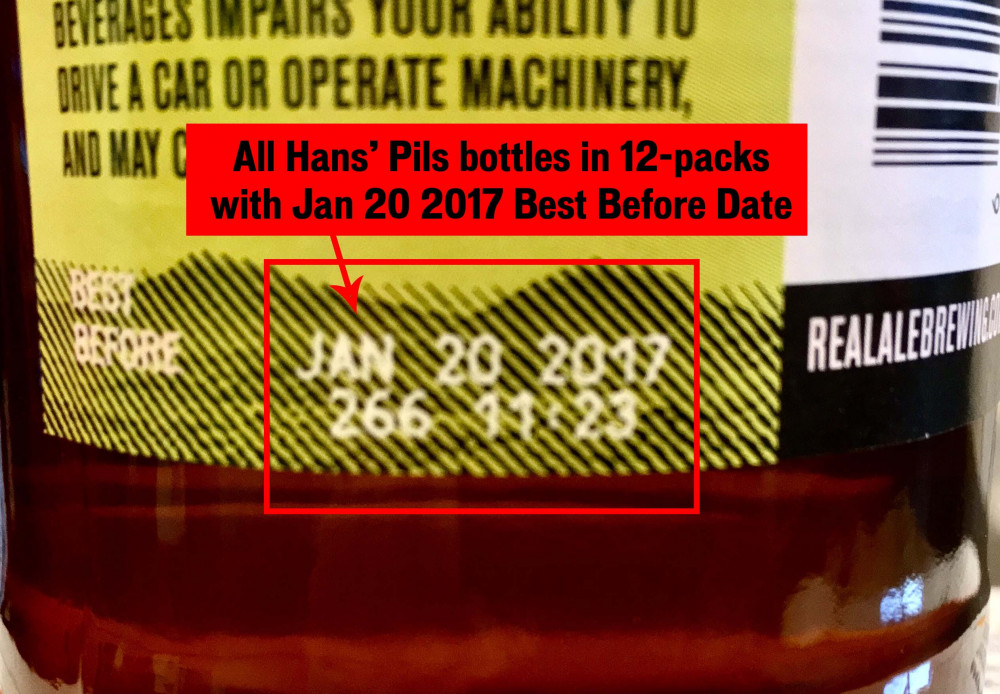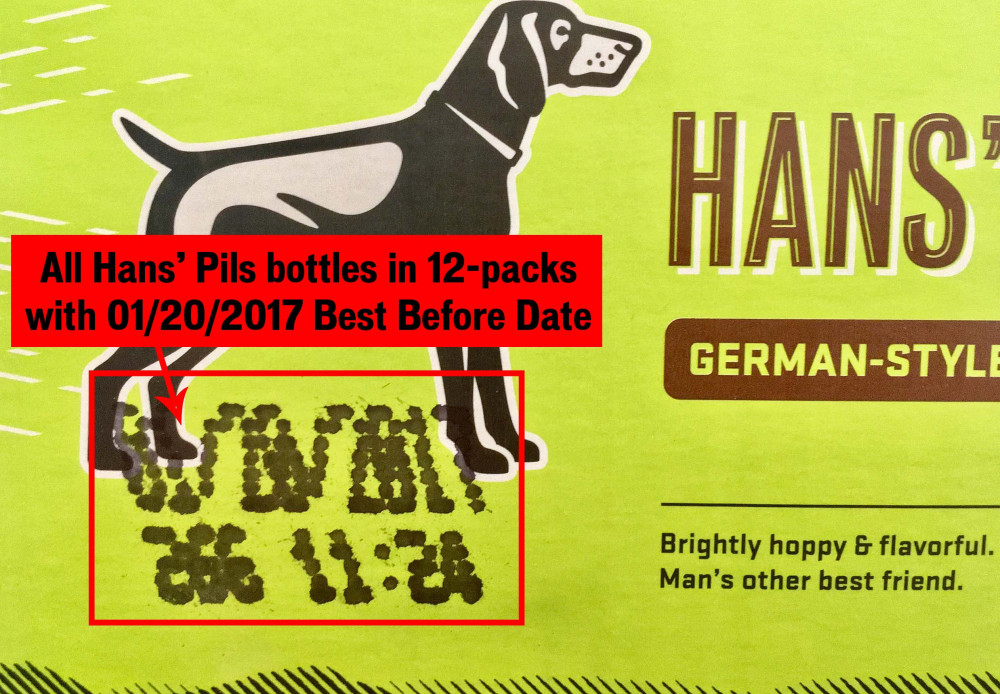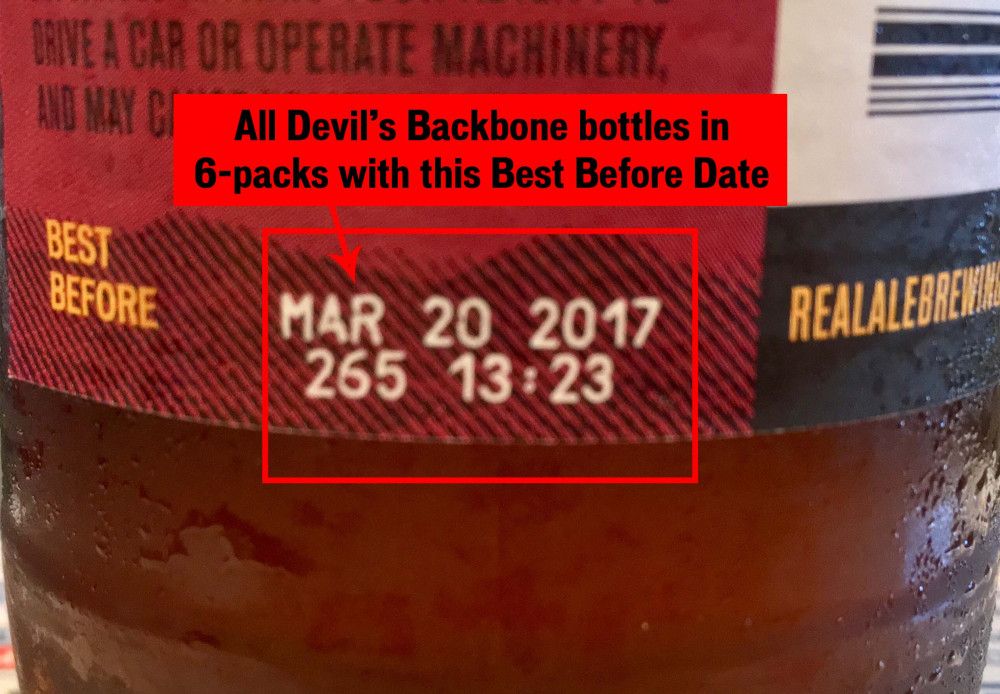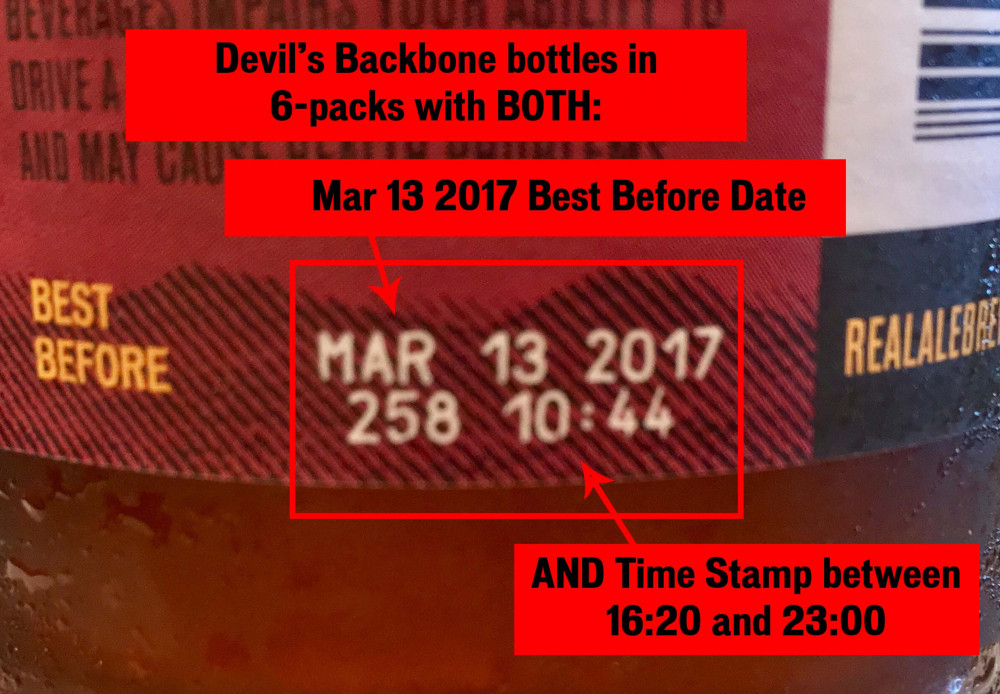 Consumers can receive a refund for their purchase of the affected products by providing a picture of the back label and the name of the retail account where they bought the product by sending an email torefunds@realalebrewing.com.
In addition, if customers have any questions related to this recall, they can contact the brewery either by email or phone:
Email: quality@realalebrewing.com
Phone: (830)833-2534